Welcome to the heart of Southern Ardèche, a lush green oasis on the edge of the Cévennes mountains…
The natural campsite Les Chadenèdes welcomes you to Grospierres for your holidays in the Ardèche. Ideally situated between the Pays des Vans, known for its superb climbing sites, and the famous Gorges of Ardèche, the campsite offers authentic holidays in the sun.
This family-friendly campsite has a pool, was awarded two stars by Gîtes de France and is close to three rivers: the Beaume, the Chassezac and the Archèche. For your stay at the campsite, we can offer you mobile homes, tepee tents and tents to rent, as well as pitches for tents, caravans and camper-vans.
A wide variety of outdoor activities are available in the surrounding area: canoeing, climbing, hiking, mountain-biking, horse-riding… Here, you'll be able to take full advantage of peaceful and spacious natural surroundings…
Camp-site pitches / RentalsPitches for tents, caravans and camper-vans.
Tepees, tents and mobile homes for rent.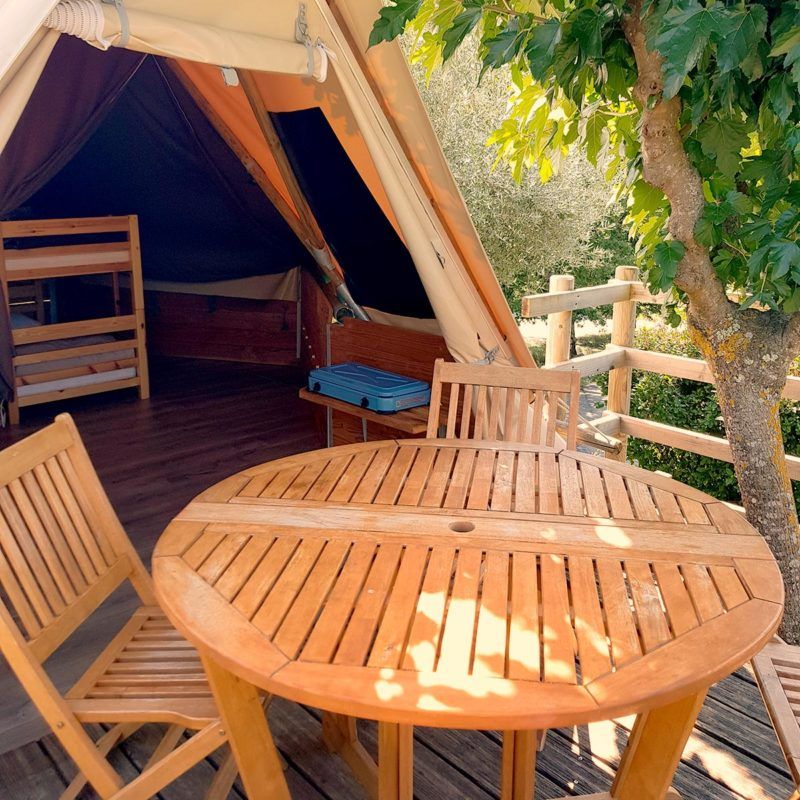 Leisure activities / ServicesCampsite with a pool and activities for children and adults.
Many outdoor activities close to the campsite.